"IT'S NOT ROCKET SCIENCE, BUT IT'S CLOSE"
Saint Paul Agency launched its own demand side platform in July 2019. Why is this a big deal? It saves our clients thousands of dollars per month by giving them direct access to placing digital ads on Connected TVs, mobile devices, tablets and even gaming consoles. We insert ads daily on streaming TV services like HULU, YouTube TV and Apple TV. Streaming audio and podcasts on iHeart, Pandora, iTunes and Spotify. We place banners and video preroll in premium positions on websites and apps like StarTribune.com, FoxNews.com, ESPN.com and more. If you're currently buying this content from a large media company, we guarantee you're paying too much. Contact us today to discuss why FLOYD is a better way to buy.
The DSP is named FLOYD after Troy's maternal grandfather who served as an intelligence officer for NASA during the heyday of the Apollo space program and was enshrined as an Elder Statesman of Aviation – Legend of Aviation in the Smithsonian National Air and Space Museum. FLOYD is a brilliant combination of strategic audience targeting and digital advertising buying prowess. It's a smart, pioneering product so the name seemed very appropriate.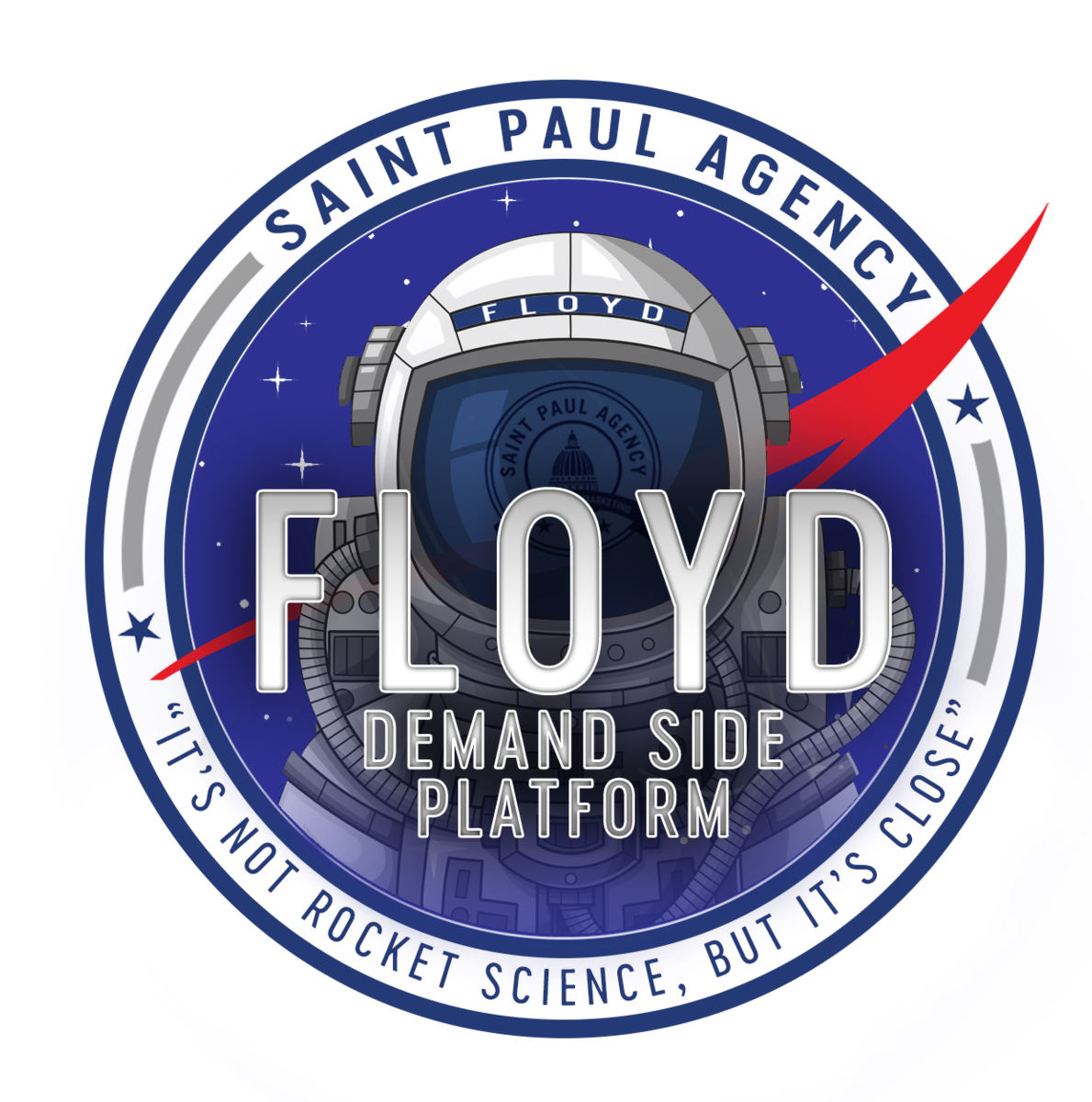 FLOYD leverages a unique combination of strategic targeting from over 300 integrated data partners including Experian, Nielsen, Adobe, Comscore, Cuebiq, Forbes, Mastercard, Visa, Lotame, Ninth Decimal, Oracle, and the buying power from OVER 34 exchanges including Google Ad Exchange, MoPub, OpenX, Sharethrough, SpotX, and Telaria.
Built to Perform:
Supreme Targeting by device, audience, and location
Private Marketplace deals
Low CPMS
Brand Protection
Conversion Tracking